Express delivery in Europe and Canada with Chronopost. Free delivery in France from 70 € of purchases.
Ice in all its forms !
Published : 06/07/2023

Rediscovered essentials !
Millefeuille, Paris-Brest, Saint-Honoré... Jean-Paul Hévin wanted to add his personal touch to these iconic French pastry classics. How to preserve the pleasure of indulgence while adding lightness? With ice cream! A line of pastries has been created for the summer season.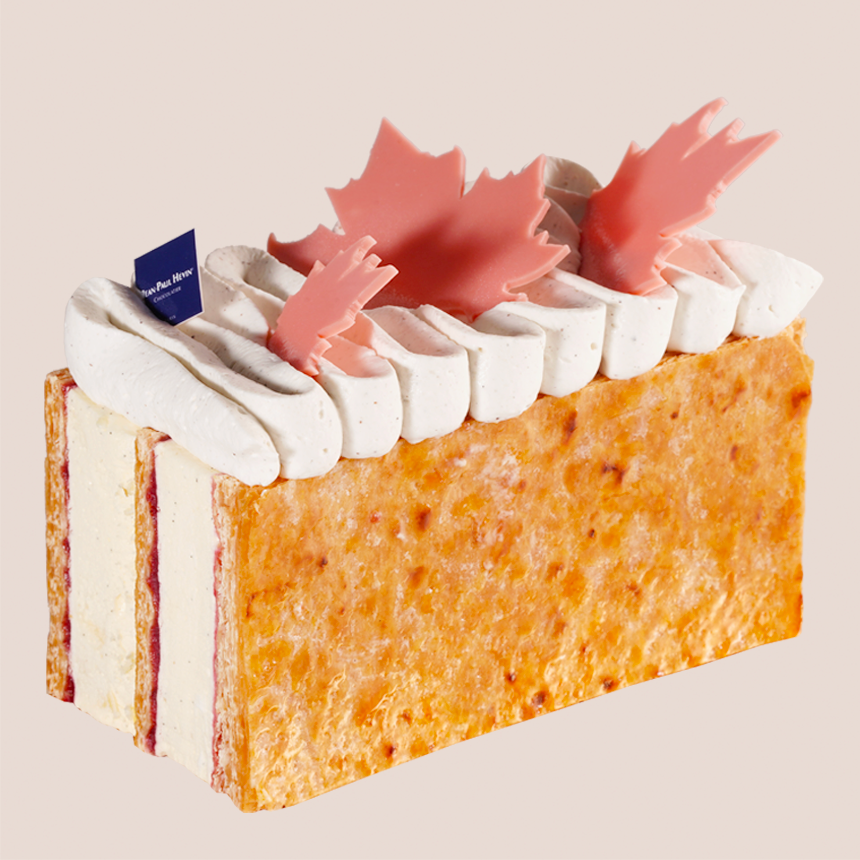 The firstborn: the Belles-Feuilles - 5 persons, €32
It consists of caramelized puff pastry, a vanilla ice cream parfait prepared by our pastry chefs, and raspberry jelly, all topped with a lightly sweetened vanilla whipped cream. An astonishing play of textures. Coming soon: the Saint-Honoré, the Paris-Brest.
Exquis Momo, the ice cream according to Jean-Paul Hévin - €3.90 per unit
The Exquis Momo is the artisanal ice cream with the chocolatier's touch: a gluten-free biscuit base, homemade ice cream or sorbet, and a selected chocolate coating.
Madagascar: Vanilla ice cream, almond-chestnut biscuit, coating of 64% Grand Cru dark chocolate from Madagascar, caramelized almonds.
Cacao: Cocoa sorbet, almond-chestnut biscuit, dipping in 76% Grand Cru dark chocolate from Ecuador.
Milk Praline: Praline ice cream, almond-chestnut biscuit, coating of milk chocolate and caramelized hazelnuts.
Strawberry-Coconut: Strawberry sorbet, coconut sorbet, almond-chestnut biscuit, dipping in ruby chocolate (minimum 34% cocoa content).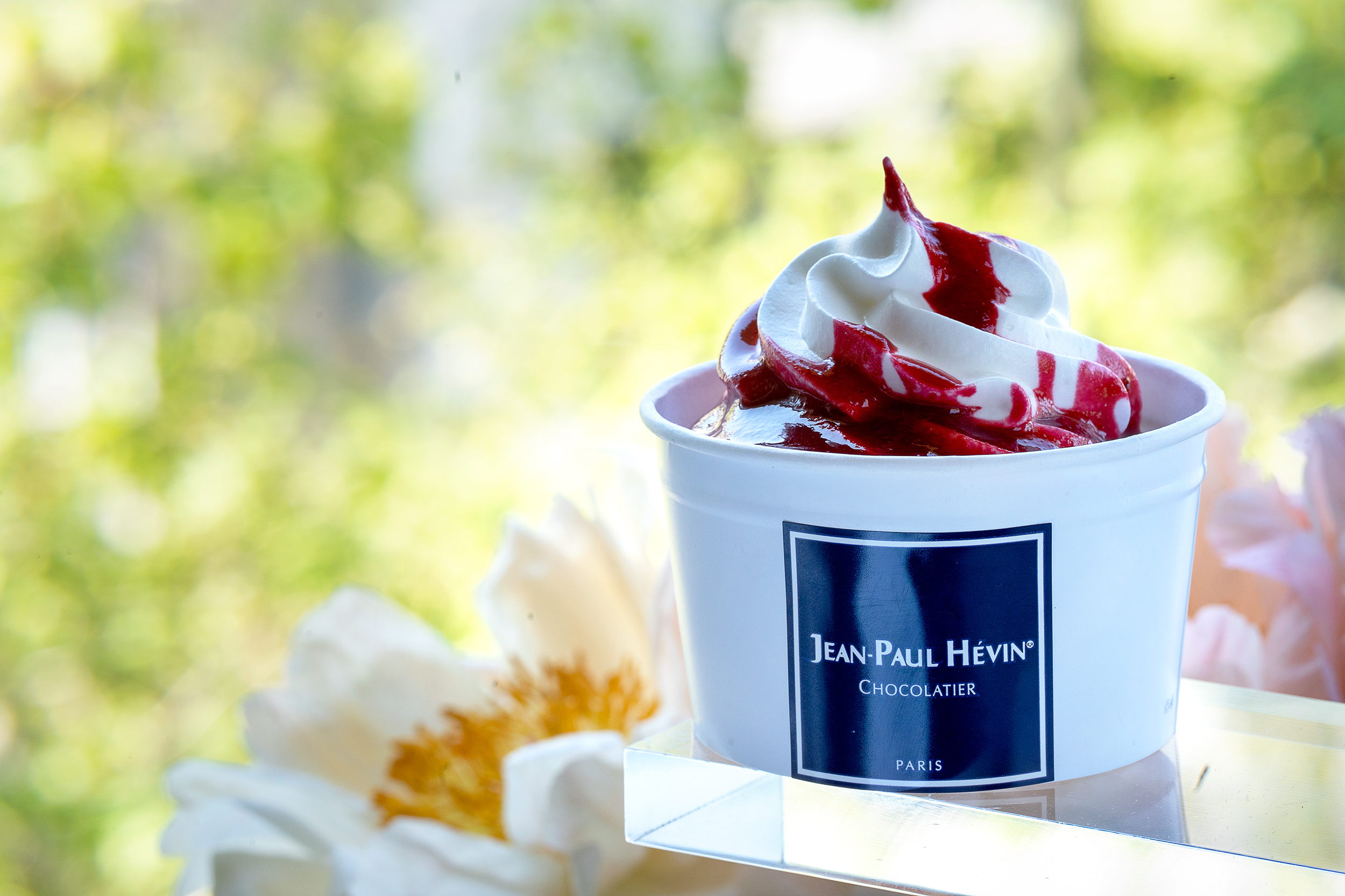 Frozen Yogurts
Frozen yogurt is available at our Marais store. It is a yogurt made by us and freshly whipped upon order. The result is a light, creamy, and refreshing texture. Various toppings are available: meringues, almond sticks, chocolate sauce, caramel, raspberry coulis.
Exclusive at Chocolate Barre: 43 rue de Bretagne, Paris 3rd.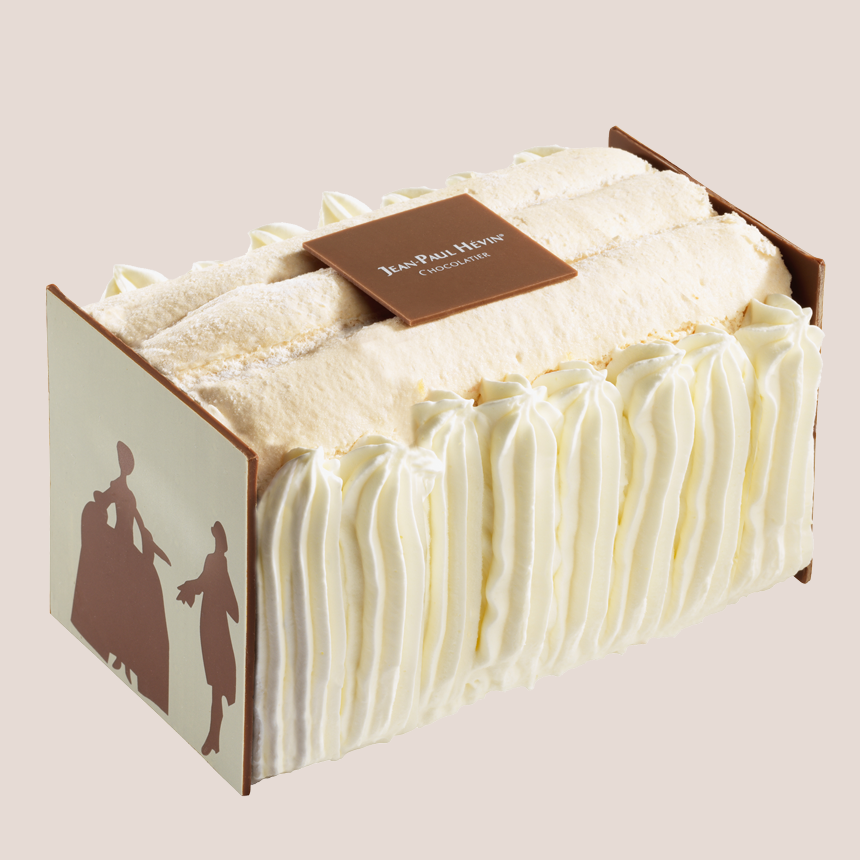 Vacherin, a classic to be enjoyed in any season !
Fresh and elegant, it is the ideal pastry to end a meal with a light touch. Our vacherins consist of homemade ice cream surrounded by vanilla whipped cream, topped with a crunchy meringue.
5 persons : cherry-pistachio, chocolate, strawberry-yuzu, raspberry-passion fruit, €28
8 persons : cocoa, vanilla-strawberry - €38