« The pleasure that chocolate offers and generate is immediate, absolute, and unique. It refers to childhood and froze the memories in the future. There is nothing that can betray it. »
His field of choice: The chocolate, an alive and creative product which is still evolving. Jean-Paul Hevin creates his own mixtures following his personal liking, his sensitivity, his recipes, and all of it from simple dosages.
As a reference in this area, the Jean-Paul Hevin praline candy combines an extremely strong aroma and a low level of sugar, which required great skills because of how much the substance, is alive and delicate.  
These Chocolate candies are regularly awarded prizes by the "Club des Croqueurs de Chocolat" and the Nikkei magazine.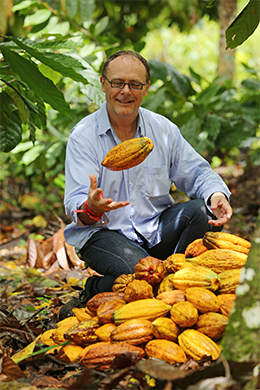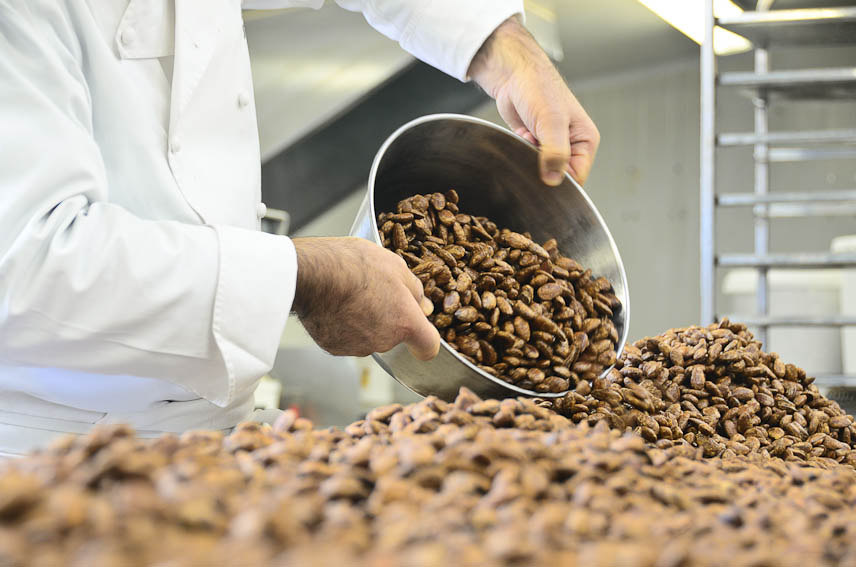 Jean-Paul Hevin has always been keen to introduce people to craftsman-made chocolate throught bars, which are the simplest and most affordable tasting options. 
Selecting the best cocoa beans from the best planters, Jean-Paul Hevin makes each blend for his bars in the same way as a wine-maker makes his wine. 
But sometimes the best cocoa plantations inspire him to make a chocolarz bar from beans that come from just a single terroir. 
The chocolate bar then becomes part of the "Grand Crus" collection. 
Next page : PASTRIE