A collection of eggs for Easter, a Stiletto by Rodolphe Meunudier, amazing dresses for the show at the "Salon du Chocolat", an interpretation of Harcourt glass, a giant King Kong 3,5 metres high, sculpted by Richard Orlinski… these are only a few of the spectacular works to emerge from Jean-Paul Hevin's creative mind. 
Creativity at the heart of creation
Like a fashion designer, he chooses each year a theme that inspires him, always with a touch of irony and humor :
"French touch" (2017) with the "Cancan" log and the "Mimosa" egg,
"Folie douce" (2015) with the "Maboule" Yule log and the "noeuds noeuds" hens,
"Jouer avec le feu" (2013) and the match log, the firecracker Yule log and the "Maillot de Pâques" Easter egg.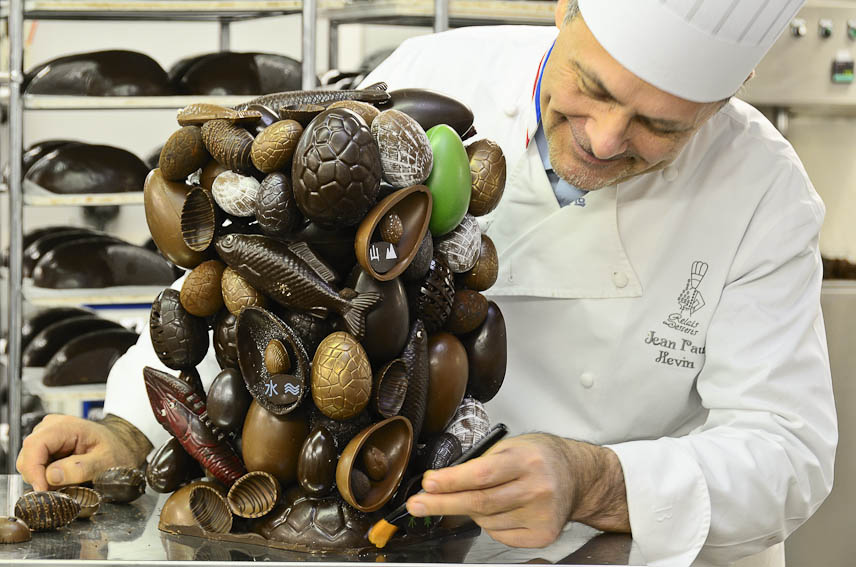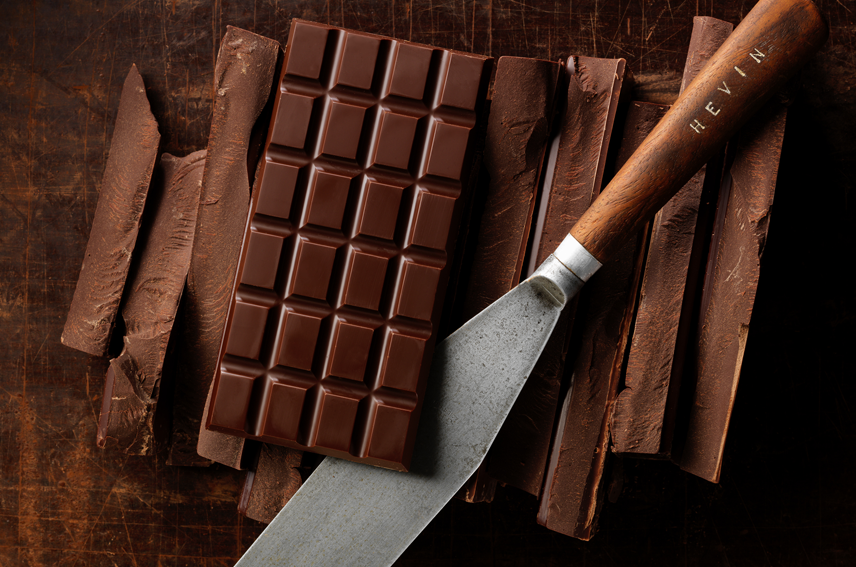 Only one inspiration, chocolate
Between trips and tastings, Jean-Paul Hevin is always looking for new "Grands Crus" of cocoa. 
Every 3 months, he selects a cocoa among his favorites which inspires him to make 3 creations : a chocolate bar, a macaron and a chocolate candy.
Next page : THE MANUFACTURING