What was it that decided the future of a child born in a little village of Mayenne? 
It was a desire, from early age to bake pies with fruits from his father's orchard. His family loved them and early on, he realized that love of good food and temptation went hand in hand.   
« I quickly understood that pastry like music softens the soul ».
His story starts in the 1970's after a CAP of patisseries, chocolatier, ice cream maker, followed by an apprenticeship at the intercontinental hotel, then at the Bristol and at the Nikko Hotel where, at the age of 24, he was promoted as a pastry chef next to Joël Robechon.
A determining meeting and a decisive time during which he won no less than eight leading patisserie-chocolate making competitions.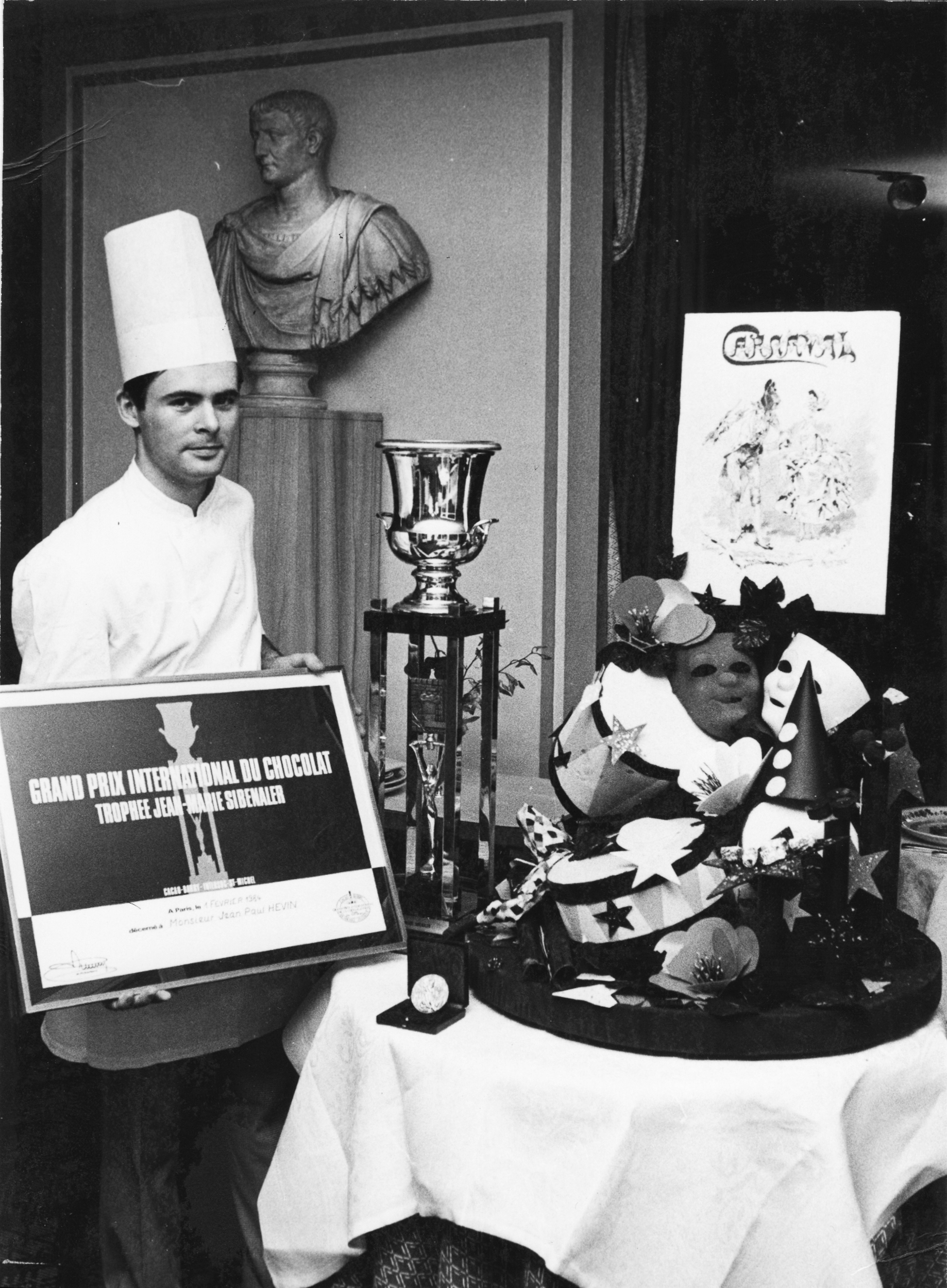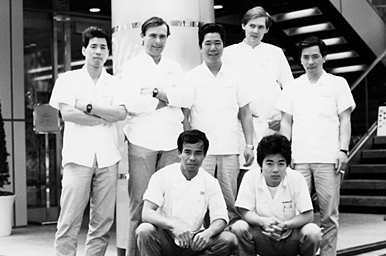 The call of Japan
In 1984, Lucien Peltier « monument » of the French patisserie entrusted him with the task to open his first shop in Japan.
This first year spent in the Land of the Rising Sun was decisive. It gave him a keen sense of quality and high standards.
The takeoff
Back in France in 1986, he earned his trips and the famous tricolour collar of the "Meilleurs Ouvriers de France" (Best Craftsmen in France) in the patisserie-confectionery branch.
Following on from this recognition and the wealth of experience he had now gained, Jean-Paul Hévin opened his first shop in 1988 at 16 avenue de La Motte-Piquet, in Paris'7th arrondissement.
In 2002, he opened his first two chocolate bars and cellar in Japan, in Tokyo and Hiroshima.

Today, Jean-Paul Hevin is one of the most passionate partisan of the French flavour and of the chocolate "culture" in France and in the world. He is also a member of "Relais Desserts", an association whose members are from the world Patisserie elite, and of the "Club des Croqueurs de Chocolat" (Chocolate Eaters' Club), which is passionate in defending high-quality chocolate.
Next page : CREATIVITY