A French manufacture
Jean-Paul Hevin works in two kitchens in France, the first in Colombes dedicated to chocolate and the other in Paris, in La Motte-Picquet, given over to pastry.
To create and introduce every day the creations he imagines, it is no less than 80 people who work in France and 130 on the other side of the world.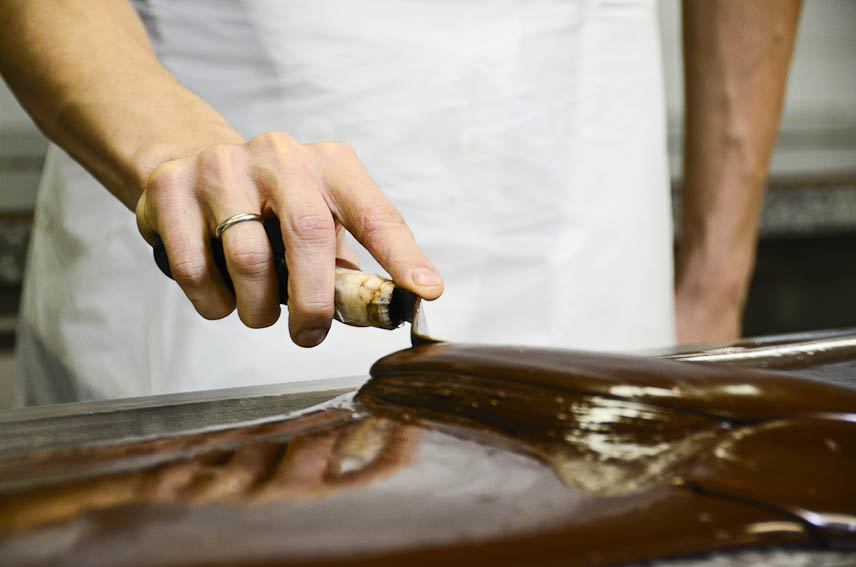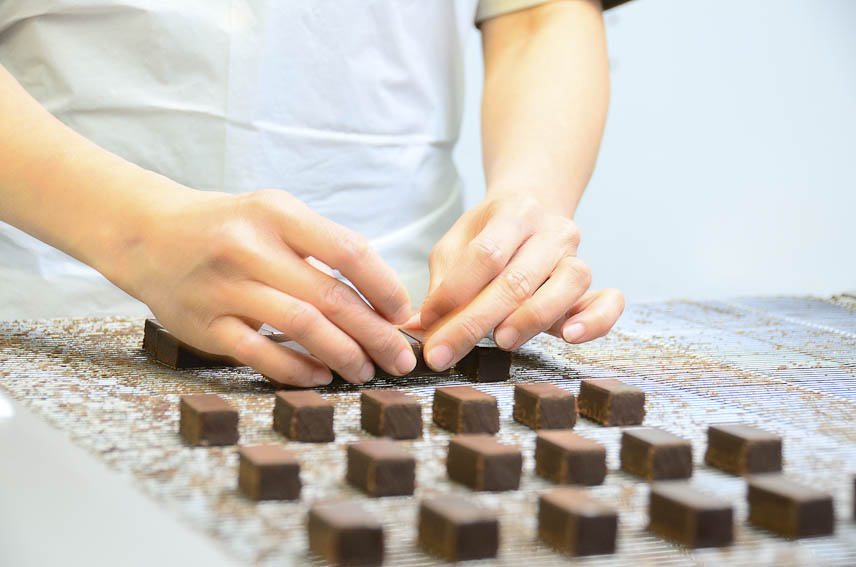 The Jean-Paul Hevin's signature 
The adventure starts in the tropics in the quest to find the rarest and most refine cocoa. It then continues in our regions to find the best creams, hazelnuts, honeys with the most taste and other remarkable ingredients. 
Every day needs to be a day of reinvention to aim to Excellency, to sublimate his artisanal expertise. It is only after multiple tries out and tasting sessions in which the product is examined from every angle to ensure that it meets Jean-Paul Hevin high standards (taste, texture, shape, stability and smoothness). It is only when the alchemy is created that the production can begin.
Every day, almost 200kg of chocolate are produced and one part of it is airlifted to the Land of the Rising Sun.
Next page : CHOCOLATE